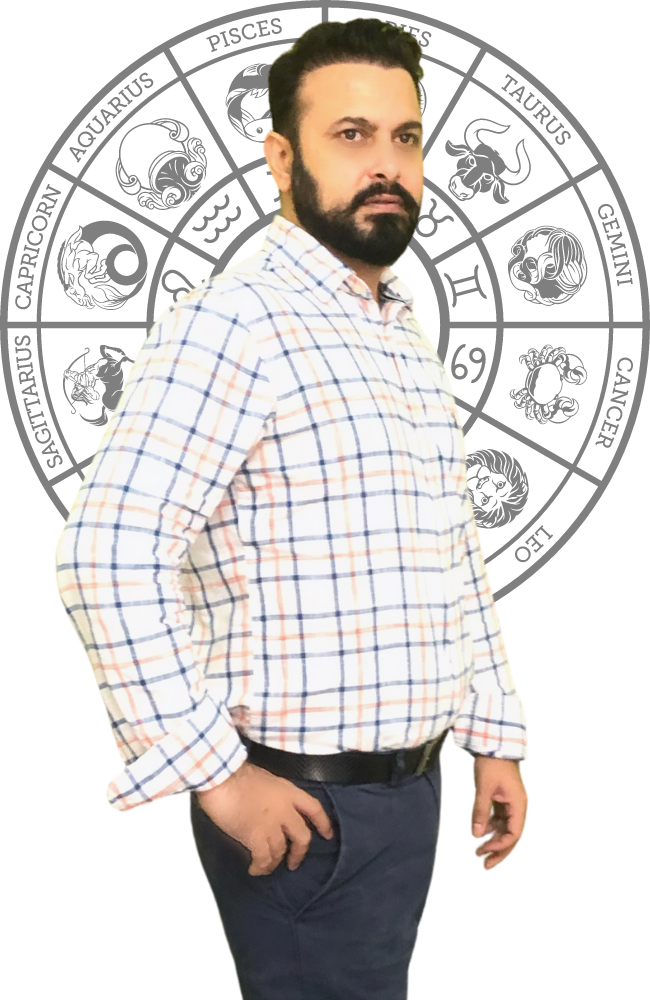 Guru ji Dr. Raj – Astrologer an Mystic.
Guru Ji Dr. Raj is a name that does not require any introduction. Business entrepreneur with 29 years of expertise working in Occult Sciences. He is often referred to as Guru Ji by his followers.
Guru Ji Dr. Raj story starts from the slums of poor people in the city named Govind Puri in the capital city of India called Delhi. Born on 11 July 1973, in Hoshiarpur (Punjab) in India, The boy grew up in poverty, where his mother was employed for three meals in order to ensure the bodies were alive.
The dreams of this boy.
Guru Ji Raj studied at Frank Anthony Public School in Delhi and completed his B.Com(Hons) from Deshbandhu College in Delhi. He quit his studies following graduation as he had no funds available for additional education that he could have.
The year 1994 was when he began the journey of his dreams. Established a small company in the field of Event Management and further study of Astrology. In a constant state of wanting to realize his goals and uncover the reason why & how he can improve his life by studying Astrology.
Astrology helped him forecast the future and using KARMA alter the course in order to attain the objectives. An actual example of life is how a child made use of the wisdom of Astrology to become a Millionaire and earn an Education in the form of an MBA (Banking as well as Finance) as well as an LLB. higher diploma in marketing, Singapore Chartered Accountant (SCA), and a Ph.D. Guru ji Dr. Raj rechristened himself, Raj Saini, in response to his own experience with Astrology.
Guru ji Dr. Raj has touched the lives of people living in over 32 countries around the world through his presentations at events and workshops. Being a dedicated scholar of Vastu and Astrology Guru ji Dr. Raj had studied many Horoscopes.
Famous Astrologer who has a headquarters in Singapore however, he still considers himself a student of Astrology. Guru ji Dr. Raj is a follower of Astrology for all. His doctrines are based upon pure Vedic science and are designed to aid humanity.
Today, he is a highly successful professional based simply because of the simple fact of aligning the energy field scientifically. Guru Ji Dr. Raj believes that an ethical person must be a good citizen and give back. This conviction has led to his association with many charitable causes across the globe.
Truly a Guru – Guru ji Dr. Raj